FOUNDER'S STORY
---
Zim Ugochukwu
When I was a few years old, a tragedy happened in my family that would shape the rest of my life. And I didn't know it then. My mother stumbled across my father's hidden gun. And in an arranged marriage that was physically, emotionally, financially and mentally abusive, she began to plan her escape.
By the time my father came back from his next business trip, we were gone. I took my first cross-country road trip. Along the way, we'd been robbed, put into women's shelters and put on welfare. And as a result, my childhood consisted of a lot of back and forth, until we ended up in Rochester, Minnesota.
At an early age, I had to get comfortable with being different because there weren't many kids that looked like me. I was used to being unconventional.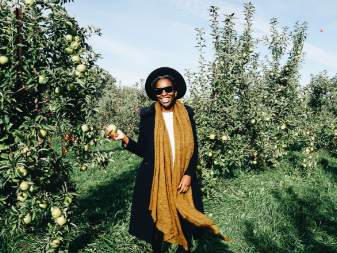 I went off to college and when I was 19 years old I cloned a gene with similarities to a genetic disorder and was the youngest appointed precinct judge in the state of North Carolina. And it was during my college years that I got my start with organizing communities both on and offline. I created an organization to open a museum and helped to lead the youngest anti-tobacco organization in the U.S.
When an opportunity came for me to live and work abroad, I jumped at the chance to apply what I had learned about organizing people to an international setting. So once I found out that I got a fellowship,
I did what any normal college graduate would do — I sold everything I owned and moved to India.
But what I found when I got there was terrifying. In India, being as dark as I was was supposed to be something to be ashamed of. Being different was something to hide.
I went searching for answers. And I wound up living on a train. This experience was the most challenging thing I had ever done. I lived on a train with 450 twenty-somethings, all passionate about changing India. We would stop every morning at 5 am to prepare to shadow a social entrepreneur for the day. I heard familiar struggles, listened to familiar stories and sung familiar songs with people halfway around the world.
But my from my friends back home, I kept hearing the same things: "The world isn't safe for people who look like us," "I don't see anyone who looks like me doing it," " Black people don't travel there." They'd tell me this story that they had been fed for decades. That they couldn't travel. That it wasn't meant for them to explore.
People were being sold the wrong story. And I too, was guilty of believing it.
African Americans spend 48 billion dollars on travel annually, and that's in the United States alone. That doesn't account for other communities of the diaspora living outside of the U.S. — Afro-Brazilians, Black Europeans, etc. And it also doesn't account for the international travel spend. Factor all of that in and numbers are much higher.

I chose travel because seventeen percent of African Americans take one or more international trips and travel more than six times every single year, yet only 2.6% of ads focus on African-American audiences. I knew that being well traveled resulted in higher incomes & higher impact, improved job performance and a wealth of health benefits.

But I also knew a couple more things: I knew that people of color were more likely to make a purchase if advertisements reflected them. I knew that there was this huge, untapped potential because as people of color, we are top consumers of media.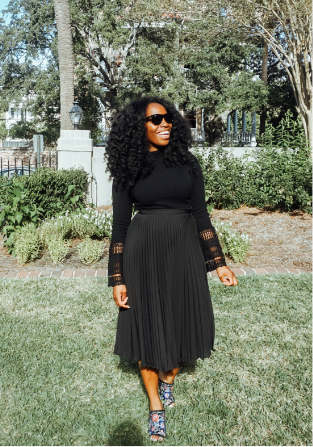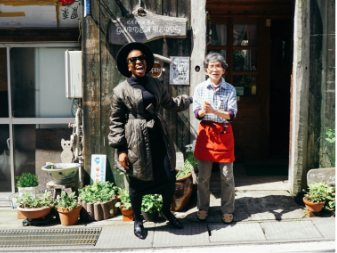 If not for the love of difference I experienced in my early years, Travel Noire wouldn't have grown into the brand that it is today. There has always been an element of riskiness to the vision — that as people of color, we can go anywhere and do anything.

And it was the vision that was almost directly imported from my childhood experience. With a hope almost as grand as the world we live in, I'm dedicated to creating long lasting change by empowering people to lead purposeful & abundant lives.

Welcome to Travel Noire. I'm so glad that you're here.